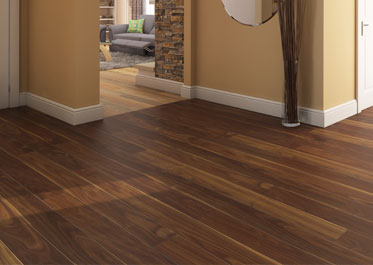 At Heritage Lumber Company we serve Western North Carolina home builders and owners with a wide range in home improvement essentials and building supplies. Not only do we provide North Carolina hardwood companies with flooring, we also assist our clients with hardwood flooring installation services.
Hardwood floors offer a number of benefits over laminate or carpeting. They are straight forward to install for anyone with experience, and are engineered to ensure a sturdy and uniform fit. They are very easy to clean and do not attract much dust or dirt. Perhaps the biggest benefit of hardwood flooring is the high quality appearance and added value to your property. Regardless of if the floor is in a new home or an office building, your resale values are bound to increase when you install a hardwood floor. It adds beauty and charm that impresses any potential buyer.
We currently stock a wide variety of different types of hardwoods and can assist you with your next hardwood flooring project. Our manufacturers include Bruce hardwood floors, Chelsea Plank Flooring, and HomerWood hardwood floors. If you're interested in upgrading to a genuine NC hardwood floor in your home or business, or if you're a NC home builder looking for hardwood supplies for your next project, give us a call or come by today. Not only can we provide you with a blueprint quote and help you choose the perfect hardwood style for you, we can even install it for you! At our North Carolina Hardwood Lumber Company our clients' needs come first so feel free to contact one of our knowledgeable sales associates today.