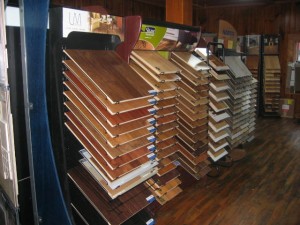 Any construction or renovation project can be overwhelming, even with past experience. That's why Heritage Lumber is a full service NC building supply yard. Not only do we offer everything you need to get the job done "from power tools and hardware to roofing, decking, and doors" but we also offer blueprint quotes, design services, and installation services as well.
It is our goal to be your one stop shop for everything you need in your next building project or renovation. Come by our design center and we'll help you choose the right styles, colors, and options to fit your design scheme and budget. Our expert, highly trained staff is very knowledgeable in all aspects of the building supply industry, and can help everyone from a novice homeowner looking to remodel a kitchen or bathroom, to the seasoned NC home builder that needs a wide array of supplies at a fair price.
The home building process is undoubtedly stressful and time consuming. If you don't have experience, it's hard to know what is most important. To help make the process a little easier, here are a few tips that might help you during the process.
Prioritize – don't let things that can easily be changed take up too much of your time initially. Things that should be done correctly the first time include a properly sized and constructed foundation and structural system.
Paints, finishes, and other aesthetic elements should not distract you from what is important in the initial construction phases.
Do not be afraid to ask questions! If you see something that doesn't seem quite right don't hesitate to bring it to someone's attention; you'll be glad you caught it before it became a serious problem.
Seek some impartial, reliable, experienced advice.
Keep records and be redundant. If you leave nothing to chance and have written verification of all conversations and decisions you will be better protected from surprise costs and errors.
We're here to help, so please call with any questions you may have, or come by either of our locations today to learn why we are the premier building supply company in NC!